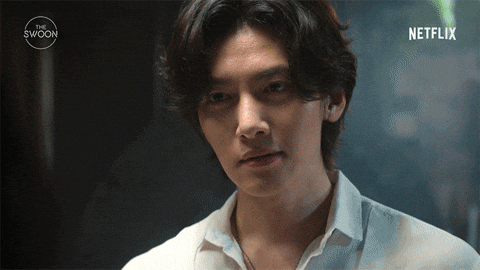 ​How amazing will it be to watch k drama in 2022 without distracting your attention from the subtitles?
Like, you know how popular K drama is in 2022.
Authentic speech, vibrant vocabulary, and practical idioms are all found in plenty of Korean dramas. However, watching them with subtitles may dim the viewing experience.
In this article, we'll explore some of the best K dramas to watch in 2022, as well as provide some common phrases in the Korean Language that will make it way easier for you to watch your next K drama without subtitles.
The term "Korean drama," or simply "K drama," refers to television shows produced in South Korea. These shows have gained popularity not just in Korea but throughout the world.
K dramas have attracted attention cause of their fashion, style, and culture all over the world.
What Makes K Dramas so Popular in 2022?
K drama is recognized for having compelling stories with action-packed moments that keep you waiting impatiently to see what will happen next. And that's what makes a k drama perfect for binge-watching in 2022!

They steer clear of formulaic plotlines and frequently introduce surprises that will leave viewers speechless. If you're into k drama, you won't even realize the flow of time and might watch the entire season in a very short time!
People may be exposed to Korean popular culture for a variety of reasons, but they usually end up wanting to learn the Korean language. You can easily practice and learn Korean vocabulary and conversations by watching K drama in 2022.
Common Korean Phrases in K Drama to Learn in 2022
Whether you intend to spend the rest of your life in Korea or just want to watch your favorite shows without subtitles, learning a little Korean will help you achieve your language learning objectives for sure.

We've got you some most commonly used Korean phrases that can help you watch your next K drama 2022 without stressing your eyeballs on subtitles.
1. Anyoung 안녕: Hello / Hi (informal)
2. Eott eoh gay ji nae say yo? 어떻게 지내세요? : How are you?
3. E reum e mwo ay yo? 이름이 뭐예요? : What is your name?
4. Kam sa-ham ni-da. 감사합니다: Thank you
5. Bu-tak hamnida. 부탁합니다: Please

6. Eojjeol geonde. 어쩔 건데?: What are you going to do?
7. Hajimallago 하지말라고: I said, don't do that!
8. Sa rang hae 사랑해: I love you
9. Sae-hae bok man-hi bahd eu-say-yo 새해 복 많이 받으세요: Happy New Year (Also used for Lunar New Year)
10.Man-neo-seo ban-ka-weo-yo 만나서 반가워요: It was nice to meet you.
11. Da-shi han-beon mal seum-hae ju-sae-yo 다시 한번 말씀해주세요?: Can you please say that again?
12. Gwaen-chan-a-yo 괜찮아요: It's okay (often used for you're welcome instead) also means I'm okay.
13. Museun soriya ige 무슨 소리야 이게: What are you talking about?
14. Jam-shi-man-yo 잠시만요: Excuse me/Just a moment (Good making your way through crowded places)
15. Shiksa hashutsuyo? 식사하셨어요?: Did you have a good meal? (how are you, good for mealtimes)
Some of the Best K Dramas to Watch in 2022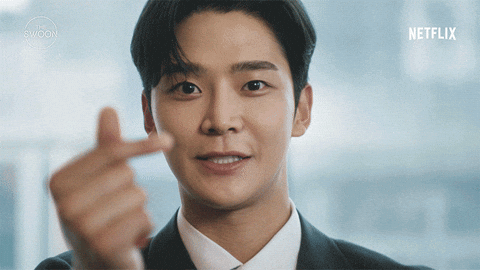 If you've come across this article without watching a single K drama, maybe the FOMO created by K drama fans snatched you here. Then, we've got a bunch of saves for you!!

Here is a list of K dramas 2022 you can definitely start watching today!
1. All of us are dead:
The series made its Netflix debut in January and quickly rose to the top of the most popular shows list.
"All of Us Are Dead" nearly attained the recognition and success of Squid Game because of the huge global attention it received; a second season is also on the way!
2. Business proposal:
Its story revolves around Shin Ha-ri, an employee who accepts to go on a blind date in place of her friend, but finds out that her date is actually her boss.
3. Hometown Cha Cha Cha:
This k drama series became a commercial hit and became one of the highest-rated series in cable television history.
For straight eight weeks, it was ranked at a "number one" position and the final episode gained over 3.2 million views, earning a national rating of 12.665%. It also became one of the most-watched non-English TV shows on Netflix.
4. The morning show:
Alex Levy anchors The Morning Show, a popular breakfast news program broadcast from Manhattan on the UBA network, which has excellent viewership ratings and is perceived to have changed the face of American television.
5. Memories of Alhambra:

Memories of Alhambra tells the love story of the main characters – the company CEO played by actor Hyun Bin and a hostel owner, played by actress Park Shin Hye who found themselves trapped in a puzzling series of events in Spain.
K drama features classic romance or action sequences, but they also highlight problems in Korean and international culture that many people can relate to.
These cover issues like racism, corruption, bullying, gender inequity, and mental health issues. K drama frequently features genres centered around family and history.
Excited for Your Next K Drama Watch Already?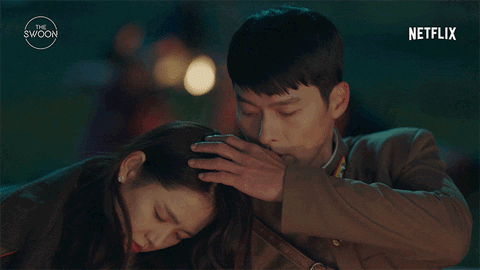 After all, why won't you? It's a whole new experience to really watch the k drama show without becoming a translator yourself.

We are sure, you would love the new you, who knows the Korean language your friends don't have any idea about.
Hope these Korean phrases help you in watching your next K Drama 2022.
Don't wait much longer now!
Download the BitClass App today
and be the K drama superhero!